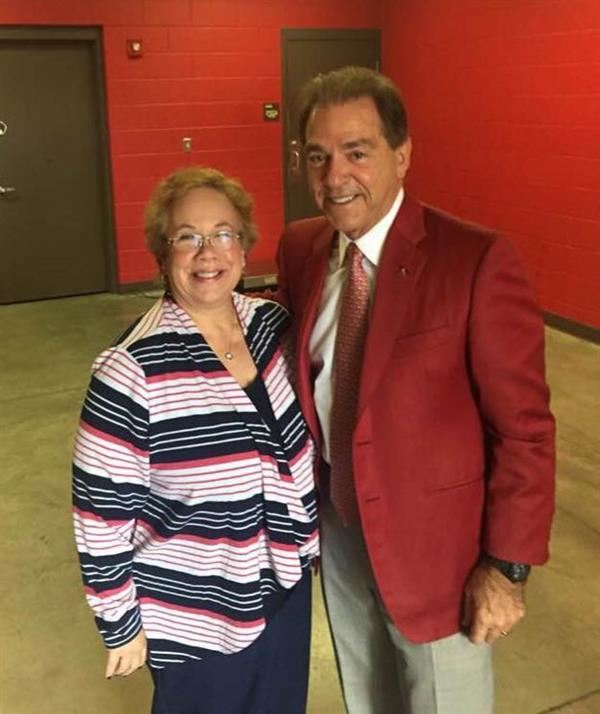 Phone: (205) 228-4121
Email:
Degrees and Certifications:
Master's in English and Secondary Education B.A. in Language Arts
Mrs.

Simona Herring

I have been teaching for over 40 years and still enjoy it immensely. My undergraduate degree from the University of Alabama is in Education with majors in Language Arts & Speech. My Master's Degree is from U.A.B. Reading, writing, and enjoying friends are my favorite things to do.
Supply List

Supplies for Seniors:

Three-ring binder with tabs
Loose-leaf paper
Blue/Black ink pens
Green/Red ink pens
Number two pencils
White out
Colored highlighters
Colored Post-it Notes
Large manila envelope
Flash drive

Donations are greatly needed and appreciated!

Tissues
Hand wipes
Hand sanitizer
Paper towels
Printer paper

Books for English 12:

What Color is Your Parachute? for Teens, 2nd edition by Christen and Richard Bolles (please acquire asap— we may begin reading as early as the 2nd week of school)
A student-selected, career-related memoir/biography
We may also read up to one—two additional outside novels each semester.
The annual library reading program will begin in the fall.

English 12

Enter this number 81010

1st period: @gkcc6h 2nd period: @7k2h3b 4th period: @h392497

Speech

Enter this number 81010

5th: @84f2ag2 6th period: @fa3f28 7th period: @642ca2