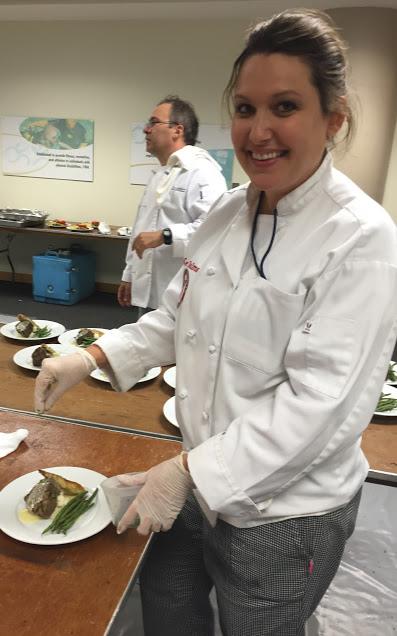 Phone: (205) 228-4000
Email:
Degrees and Certifications:
Associate Degree in Science and Culinary/Hospitality Management from Jefferson State Community College Undergraduate Studies at University of Alabama at Birmingham
Anna Hallman

I have always had a passion for food and entertaining and knew that I had to find a career working with food. I attended UAB and began studying dietetics. I soon learned that a profession in culinary arts was a possibility. While at UAB, a new culinary school, Culinard, was built in Birmingham. While working there as assistant to the dean, my eyes were opened to the amazing possibilities in the hospitality industry. I soon enrolled in culinary school at Jefferson State. After graduating, I worked my way up to Sous Chef at Kathy G Catering Company, which is one of the most prestigious caterers in the Southeast. While at Kathy G, I had the opportunity to work with chefs and companies across the U.S. as well as internationally. I also had the opportunity to cook for numerous celebrities. Some of my experiences in the industry include having served on the Culinary Council for the International Caterers Association, catered for the Super Bowl, catered for the International caterers Conference, and won Best International Hors d'oeuvres at the CATIE Awards in Las Vegas. I am inspired everyday by watching my students gain new skills in the kitchen as well as conquering the Hospitality workforce in the greater Birmingham area.
Supplies

Hospitality has a class fee of $90

Culinary 1 has a class fee of $120

Culinary 2 has a class fee of $120

Students will need a binder to keep all class notes. The binder may be stored in the classroom.

Paper

Pen/Pencil

Students MUST wear close-toed shoes on lab days. Tennis shoes will suffice. Shoes may be kept in the storage cabinet of classroom if need be.

*If you would like to make a donation of ziplock bags or clear cover sheet protectors, it would be appreciated.*