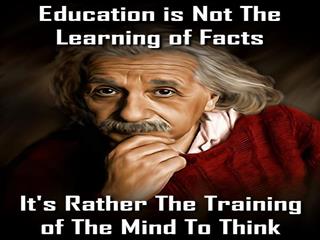 Phone: 205-228-4072
Email:
Degrees and Certifications:
TWITTER: @TugglePhysics EDUCATION: The University of Alabama: B.S. Secondary Education / Comprehensive Science Penn State University: Graduate Studies in Educational Psychology The University of Alabama: Master's of Art in Physics Education
Cynthia Tuggle Thomas

I attended The University of Alabama from 1986-1990 and marched with the Million Dollar Band for 2 years. I graduated with a B.S. in Secondary Education /Comprehensive Science and recently returned to complete a master's in Physics Education. After graduation my husband and I spent 6 years in the frozen north at Penn State University where I studied Educational Psychology. After six years of driving in snow, shoveling snow, and enduring endless months of snow we returned home to Alabama.

I can't believe I am about to start my 25th year in education. I have also taught at Minor High School (9 years) and Shades Valley/JCIB (10 years).

In 2015 I achieved National Board Certification in Physics--it was one of the most challenging and rewarding experiences.

Last summer I participated in Southern Research's Summer Internship Program for STEM Educators where I was able to discover how physics princples are applied in scientific reseaerch.

My husband and I have been married for 29 years and have three wonderful children. Cate is a sophomore at UAB double majoring in materials engineering & PHYSICS!, Blake is is a senior and plays goalie for the lacrosse team, and Austin is a freshman and will play French Horn in the marching band, sing in the Chamber Choir, and participate in theater department.

EXPERIENCE:
---
1996-2005 Minor High School
Physics, Biology, Physical Science, Marine Biology, Chemistry, Forensic Science
2005-2015 Shades Valley High School
AP Physics, Biology, Physical Science
IED, DE, POE, CIM, & EDD
2015-Present Hewitt Trussville High School
AP Physics C, Advanced Physics, General Physics, Physical Science
Contact Information:
Email: cynthia.thomas@trussvillecityschools.com
Phone: 205-228-4072
Twitter: @ThePhysicsLady

Supply List:

Scientific Calcuator **must bring to class every day
Graph Paper
3-Ring Binder
Colored Pencils
Ruler

Cleaning Supplies:

Chlorox Wipe / Hand Sanitizer / Paper Towells

Google Classroom Codes:

1st General Physics i5fbdz

2nd Prep

3rd Advanced Physics q1ujz7

4th Advanced Physics 4ggh39

5th Physical Science y0mstm

6th General Physics 5yu0rj

7th General Physics rop7b6

New Parts of the Brain Become Active After Students Learn Physics

E-Learning Assignments will be posted to google classroom as needed.