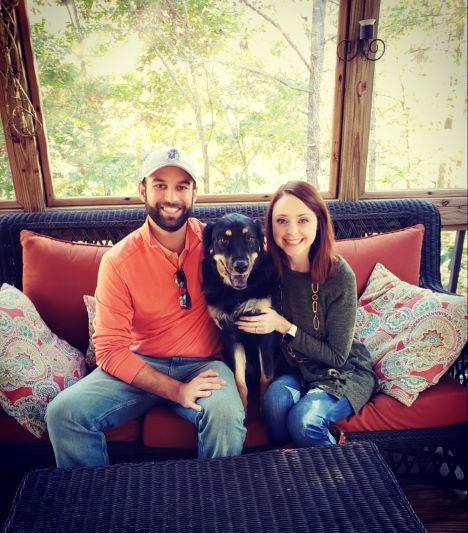 My name is Emily Hall. I was born and raised in Birmingham, AL. This is my 4th yearing teaching math at Hewitt Trussville High School. I graduated from the University of Alabama in 2015 with a Bachelor of Science in Mathematics. I earned my Master of Education from the University of Alabama at Birmingham in 2017. My husband and I live in Hoover, AL. We rescued an austrialian shepherd mix a few years ago and named him Duke. He will probably be the subject of many of our math problems! Teaching math is my passion, and I'm incredibly blessed to be surrounded by such incredible students, teachers, and faculty! GO HUSKIES!
If E-Learning Assignment is required, it will be posted on my google classroom as well as at the link below. You will have two weeks to complete the assignment.
eLeaning assignment can be found on my google drive: eLearning Assignment

Supply List
-3-ring binder (at least 1.5 inches)
-Dividers for four different sections: Bellringers, Notes, Classwork/Homework, Quizzes
-Loose-leaf notebook paper
-Graph paper
-Pencils
-Pens (various colors)
-Erasers
-GRAPHING CALCULATOR (TI-84 Plus (or greater version)) - This will be used throughout high school, and students must have a calculator everyday. If there are special circumstances that prevent your student from purchasing a calculator, please contact me ASAP.