JUMP ROPE FOR HEART CHALLENGE!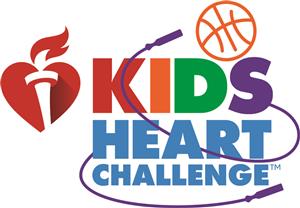 Jump Rope for Heart has a new name
- Kids Jump Challenge -
Celebrating 40 years of jumping in schools!
All About Cahaba's Kids Jump Challenge:
Begins Friday, February 1st

Money due Friday, February 15th

Please do not send money to school until Friday, February 15th

To register your child go to www.heart.org/jump and search for Cahaba Elementary
There is an app to use after you register if you would like search for hoops/jump. This app will make the Heart Heroes "come alive" through augmented reality. You can also post to social media and send emails through here as well. The app is named Kids Heart Challenge. It is available in the App Store.
We will be doing individual jumping, group jumping, trick jumps, and jump rope routines. We will also be learning the heart healthy habits and social/emotional lessons from the AHA, represented by each member of the Heart Heroes they can earn. We would love for the kids to share what they are learning about with you. Please ask!
Family celebration day will be Friday, February 15th.
Parents and family members, come to PE with your child and participate in our JRFH celebration. You will come directly to the gym lobby and sign in on this day!
The Schedule:
8:20-8:50-3rd grade
8:55-9:25- 2nd grade
9:40-10:10-1st grade
10:15-10:45- 4th grade
11:00-11:30- 5th grade
12:55-1:25-Kindergarten
1:25-1:55-Mrs. Ford's Class
OUR GOAL
Our school goal is $20,000. Last year we raised over $20,000! Please remember the company match program. This helps your child earn donations towards our goal. Information/forms are found on the heart.org/jump website.
If you have someone that has, or had, a heart condition that you would like to add to our Cahaba jumps for…… wall, please contact Jaime Giangrosso and let her know. CES wants to have a list of those important people for our kids.
Thank you for all you do to help me and our PE program be a great success!
Happy Heart Month!