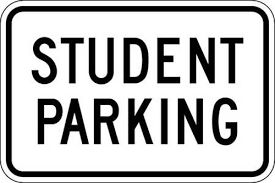 Use the following link to apply for a parking pass: Parking Link
After your application is approved you may pay at the school $35.00 for the parking pass and $15.00 for drug testing.
Sophomores with a driver's license can begin the application process on September 4th, 2018.
There are limited spaces remaining, parking spots are not guaranteed.